MOORE'S GREENHOUSE
YOUR LOCAL GROWER!
We are a Local "MOM & POP" Grower!
With a Hard-working Team of GREAT People!
(Many THANKS to Them!)

We are 14kms east of Strathmore, AB CANADA
1.6kms north on range road 240

We started with a tiny greenhouse in 2001 and have
expanded to 80 000 sq feet of beautiful flowers!!

We have Outlets in Strathmore, AB and
Country Hills in Calgary, AB

CLICK HERE FOR MAPS
Calibrachoa

(Bumblebee Pink)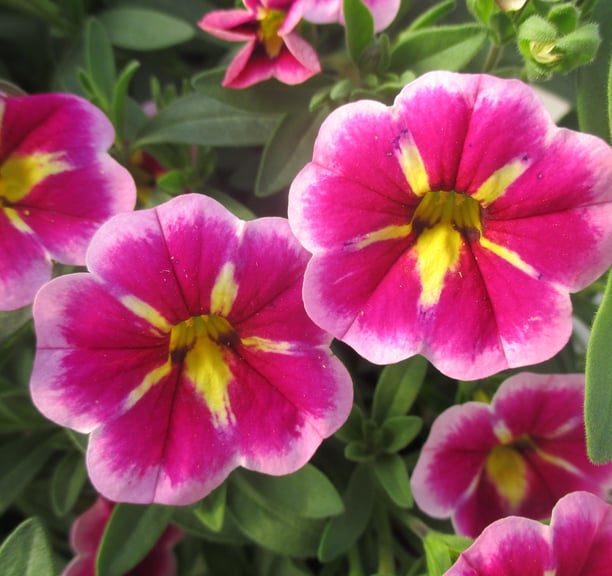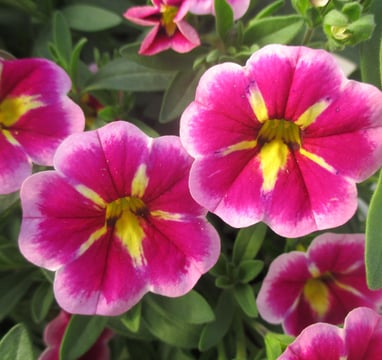 OPEN MAY THRU JUNE 9am - 7pm Daily
While supplies last!

"WOW!"
"Best Flowers!"
"I could stay all day, it's like Heaven."
"Can't beat the prices and quality."
"Friendly, helpful people."
"TONS of flowers. OMG!"
"You've got to see it!"
OPEN TO THE PUBLIC MAY - JUNE
9am - 7pm While supplies last

2 Acres of Flowers !

Annuals, Perennials, Tomatoes, Peppers +
Hanging Baskets!! Flowering Floor Pots!